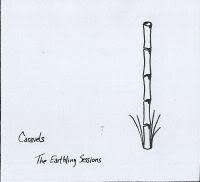 Got emailed by one of the bandmembers.
Caravels have been on the blog earlier but i think this is a newer release. I think its better then their earlier stuff and really worth checking out!
"Caravels is 5-piece band from Las Vegas, Nevada, who play a unique brand of progressive hardcore, owing just as much debt to early screamo acts (Portraits of Past, City of Caterpillar) as they do to Botch and These Arms Are Snakes."
Myspace
,
The Earthling Sessions
,
Earlier Caravels Post